 At Legacy we are all about jesus
We exist to develop a Legacy of believers who advance God's kingdom.
​
We believe every life matters to Jesus and to us!
Legacy is a non-denominational, life-giving, spirit-filled and fun experience.
​
Join us Sunday at 10:00 a.m. at Ideal Township Community Center for good coffee, new friendship, and uplifting worship.
​
​
Series - A Thrill of Hope
Series - Christmas Eve Service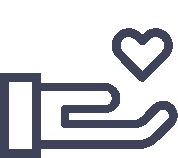 Authentically living out grace and generosity.
​
"It is more blessed to give than to receive"